Centerpeace Project membership is designed for individuals and organizations to become part of a global community of peacemakers, activists, healers, artists, and educators dedicated to creating peaceful solutions around the world. Join and become a member of our team today!
Subscribe to our YouTube Channel
We understand that misinformation, or the lack of knowledge has the potential to act as a barrier between us. That is why we've compiled this short, but straight to the point PDF with all the reasos why you should join us.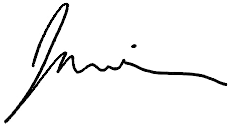 Quality of life.
The mission of Centerpeace is to help people live a higher quality, more peaceful life, by resolving conflict that begins within them and extends out into the world. Starting from 1st grade all continuing through 12th grade, children will learn about healing that begins within the self, then extends interpersonally, then extends to the environment and around the globe.
Centers of Peace.
The goal of Centerpeace is to open centers worldwide to empower and mobilize young adults. The project teaches young adults about conflict, how it manifests, how it affects their personal life and extends out into their environment, and why and how people can become a source of positive change. Centerpeace is committed to creating a safe and thriving environment that models the premise of diversity and peaceful co-existence.
With specially crafted motivational content

Weekly Motivational Vlogs

Private Invitation to the Yearly Conference

Opportunity to meet the community being served

Recognition at yearly conferences

You or your organization's name on our website with a link to your website

Interactive online connection with other members

Interaction with professionals in the field of trauma and community building
With specially crafted motivational content

Weekly Motivational Vlogs

Private Invitation to the Yearly Conference

Opportunity to meet the community being served

Recognition at yearly conferences

You or your organization's name on our website with a link to your website

Interactive online connection with other members

Interaction with professionals in the field of trauma and community building
With specially crafted motivational content

Weekly Motivational Vlogs

Private Invitation to the Yearly Conference

Opportunity to meet the community being served

Recognition at yearly conferences

You or your organization's name on our website with a link to your website

Interactive online connection with other members

Interaction with professionals in the field of trauma and community building